ASCG

/ 
Swiss Association of Genetic Counselors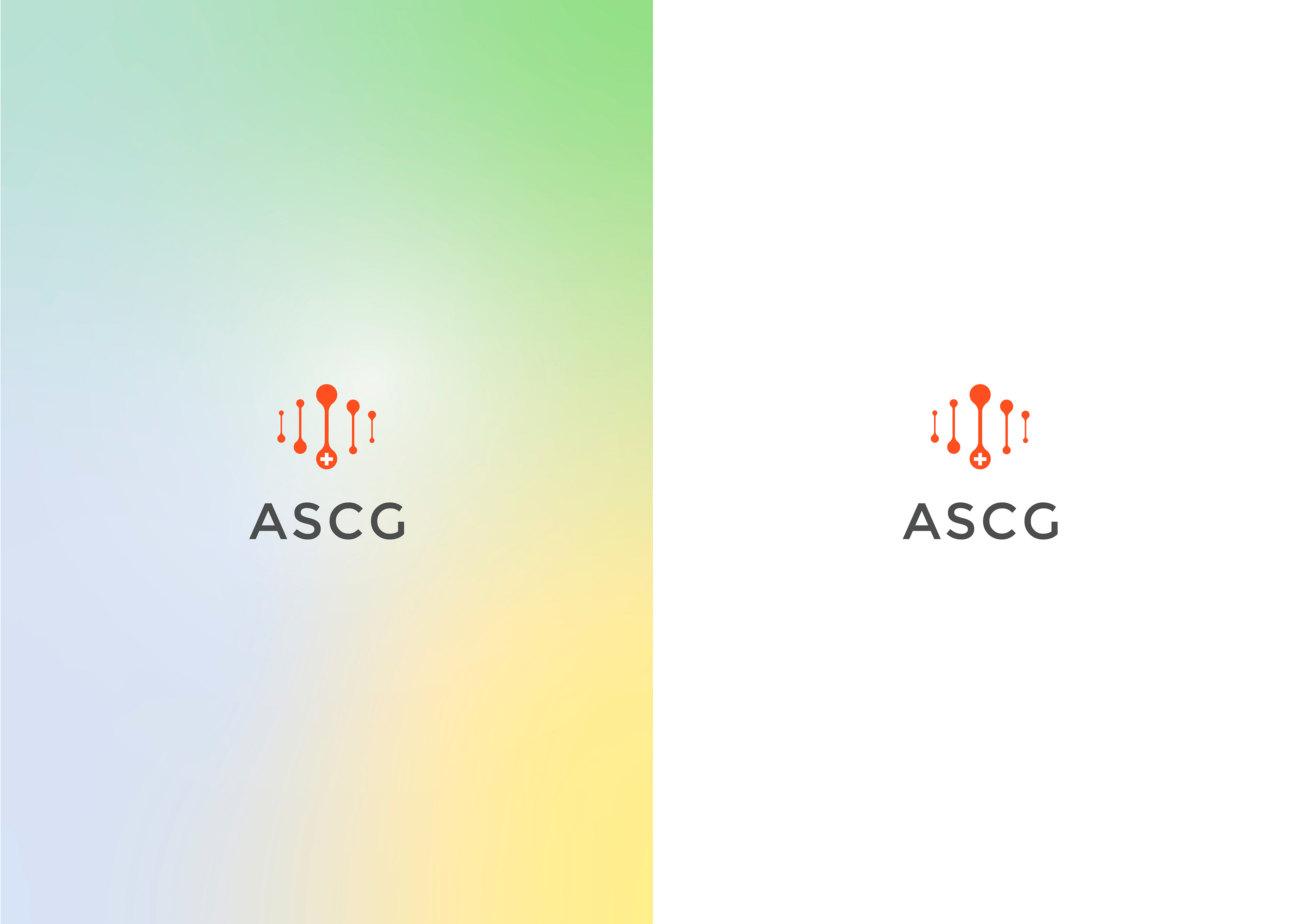 I was approached to create a visual identity that clearly represents the unified medical team of experts behind the patient, and its goal to both inform, and accompany.
Understanding the client's needs and preferences through collaboration and research was key to finding the appropriate tone of voice.
The rounded shapes connote approachability. The simple and minimalist color palette evoke the medical environment, genetics, and Switzerland.
Main Audience
| Patients and families concerned by a disease or a genetic anomaly, based in Switzerland, all sexes, all ages, all social classes, all education levels.
Secondary Audience
| Medical staff, geneticists or experts in genetics, based in Switzerland, all sexes, working adults, highly educated, financially independent or well-off.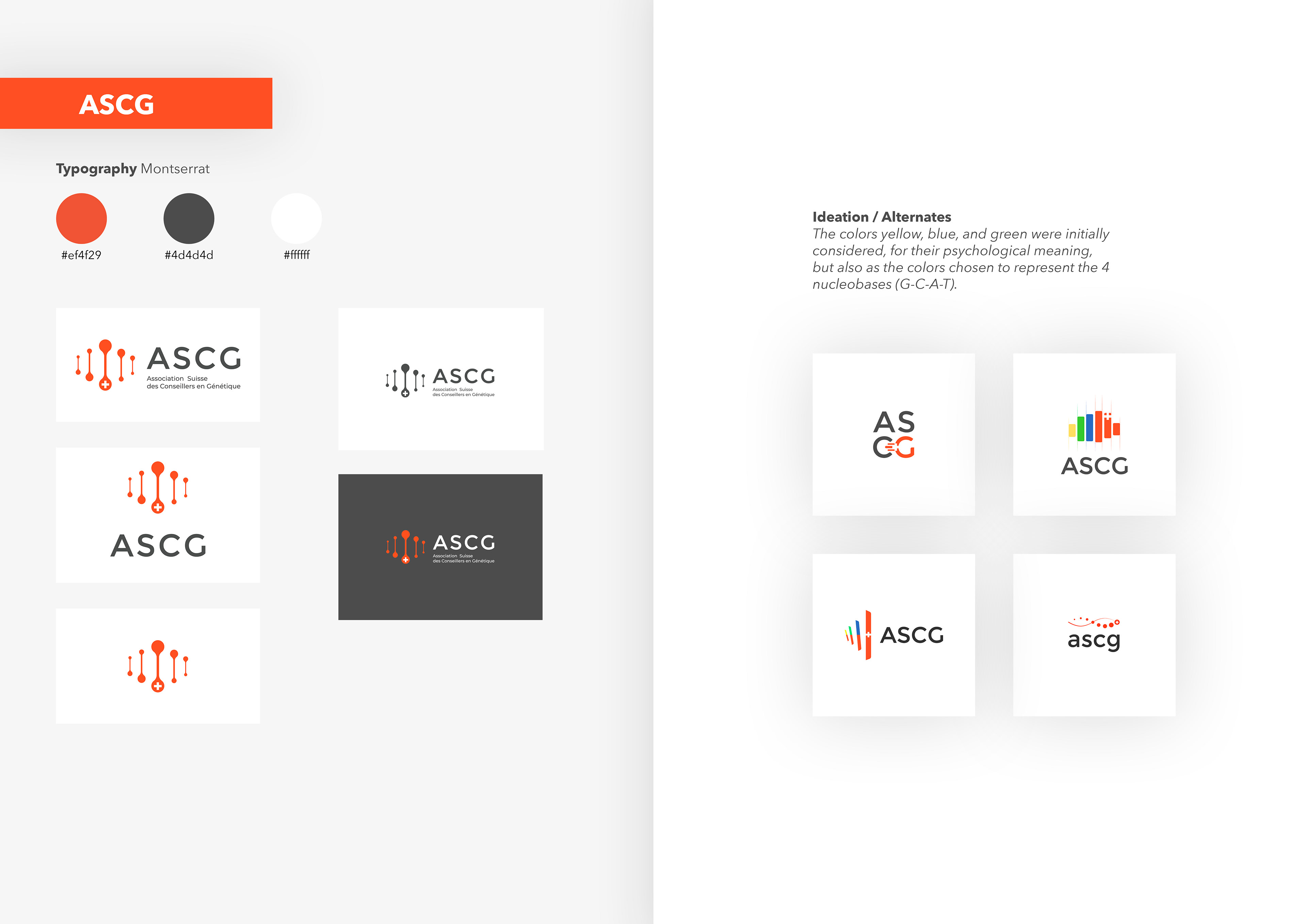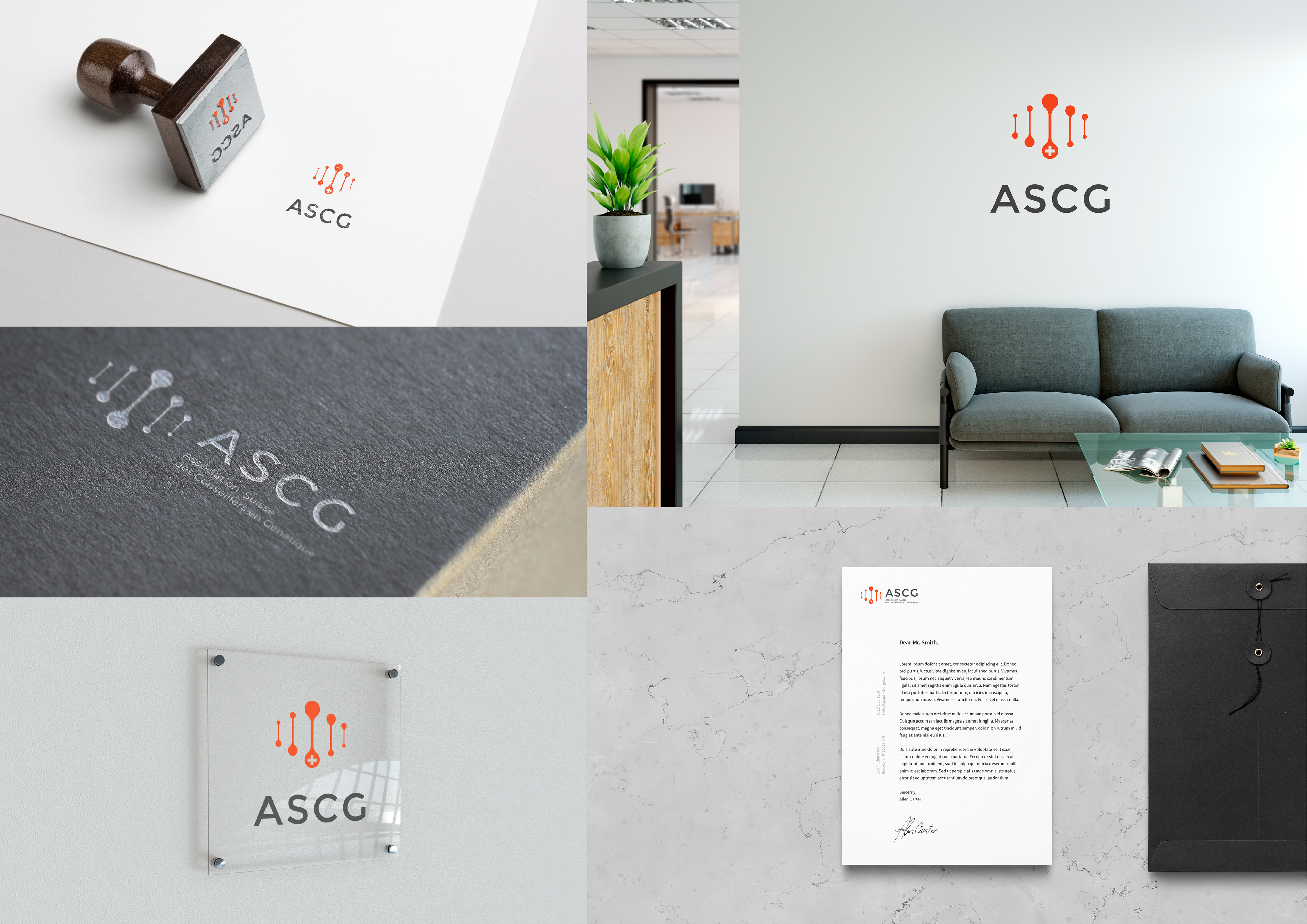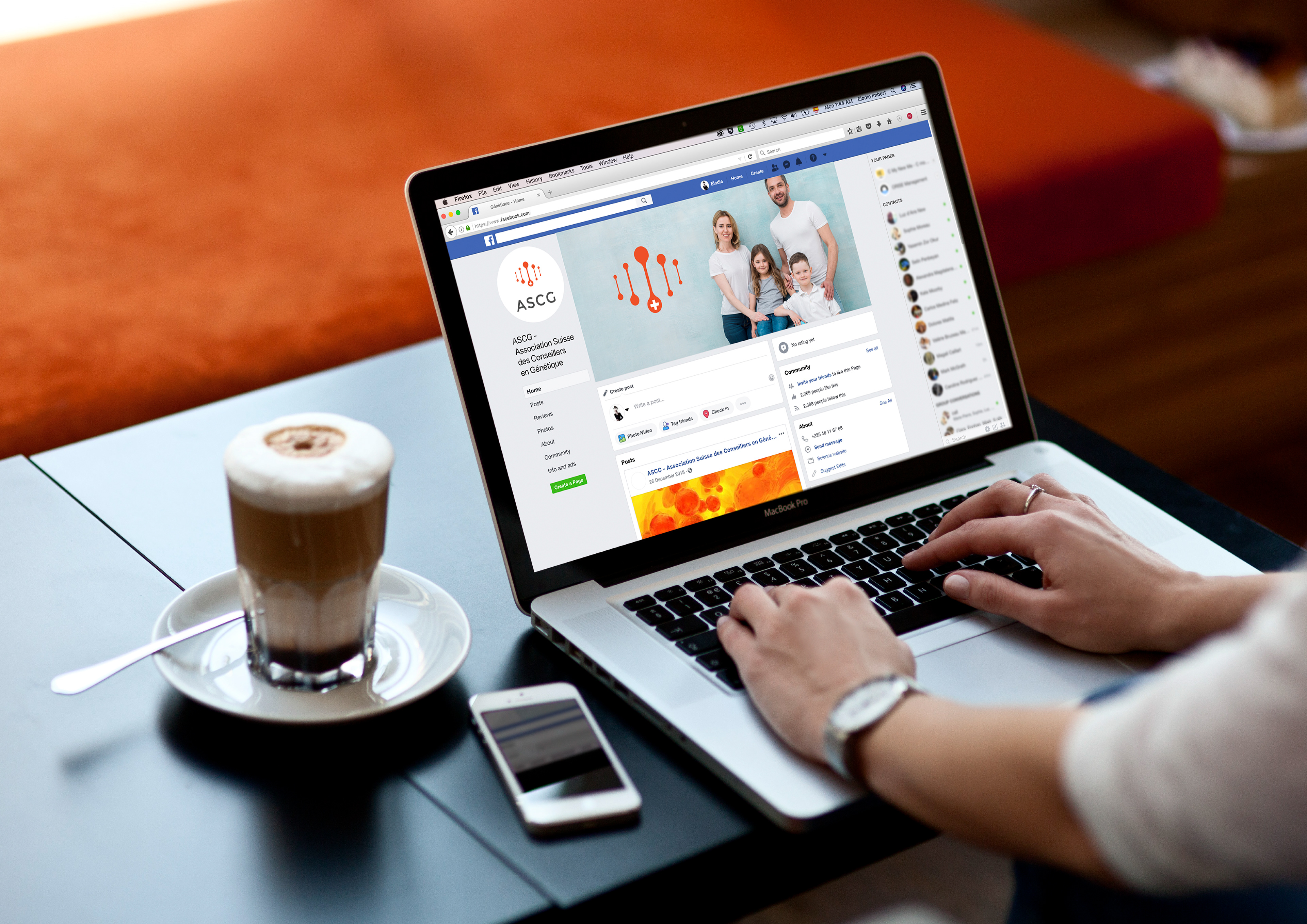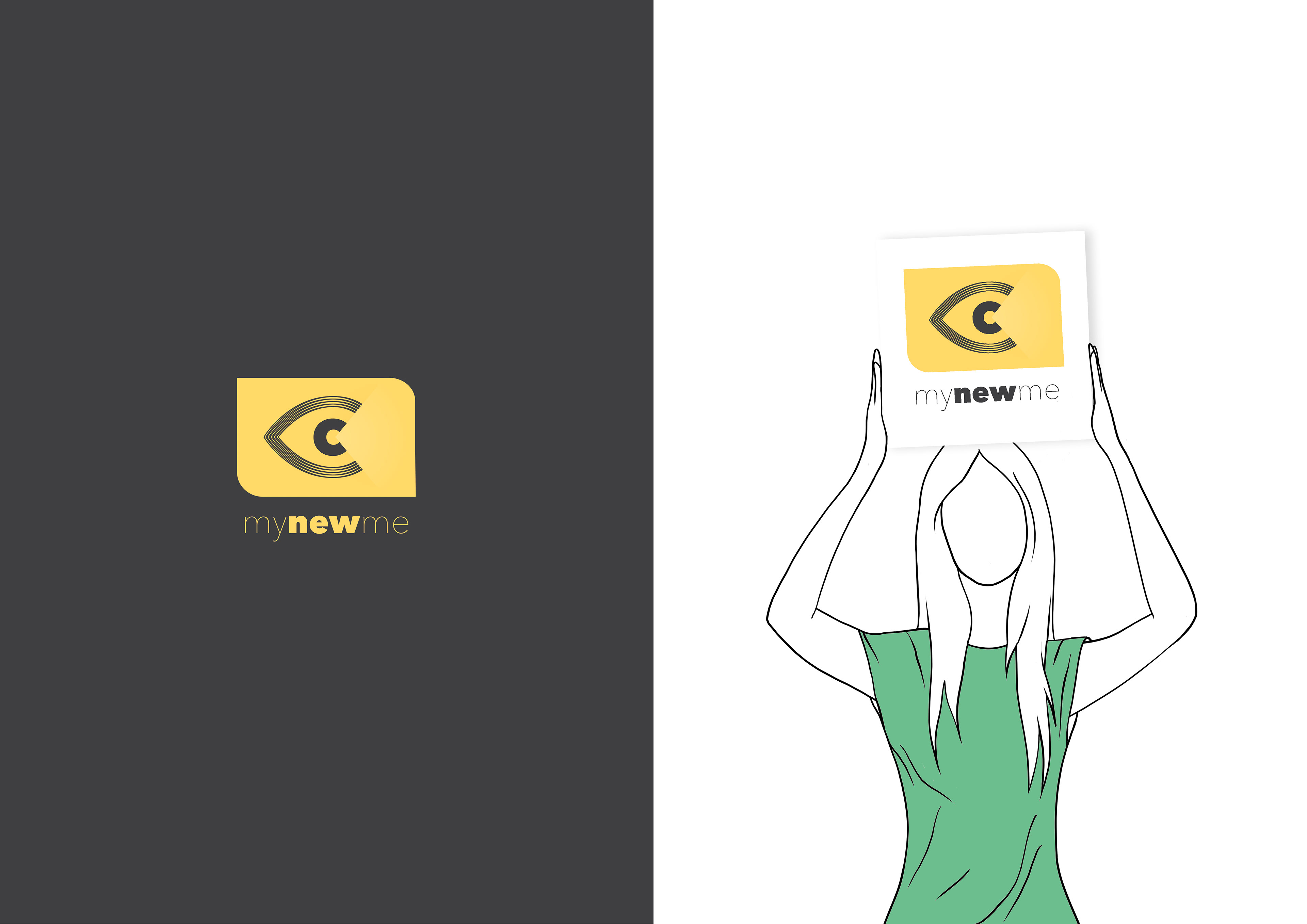 Visual Identity, social media implementation, and print collateral
Client
Non-profit organisation CmyNewMe : 
Online platforms destined to the testimony of cancer survivors (as well as sufferers and caregivers) focused on positivity, and on their lives 'after'
.
A visual identity was created for the nearly 4000 members-strong forum, including the conception of a logotype as well as digital supports and visual communication across social media platforms.
The creation of the logo is based on two main keywords: energy and positivity.  It visually evokes the transitional stage, when life before and after cancer diverge. This often reveals a 'new me', new ambitions and new aspirations. The 'new me' is symbolized by the eye in profile, oriented towards the future. The choice of a warm and mature yellow completes the previous connotations.
Main Audience
 | People of all ages, French and francophiles (translated to English), who have or have had cancer.
Secondary Audience
 | People of all ages, French and francophiles, who have been affected by cancer (family, friend) or accompany the patients (health professionals).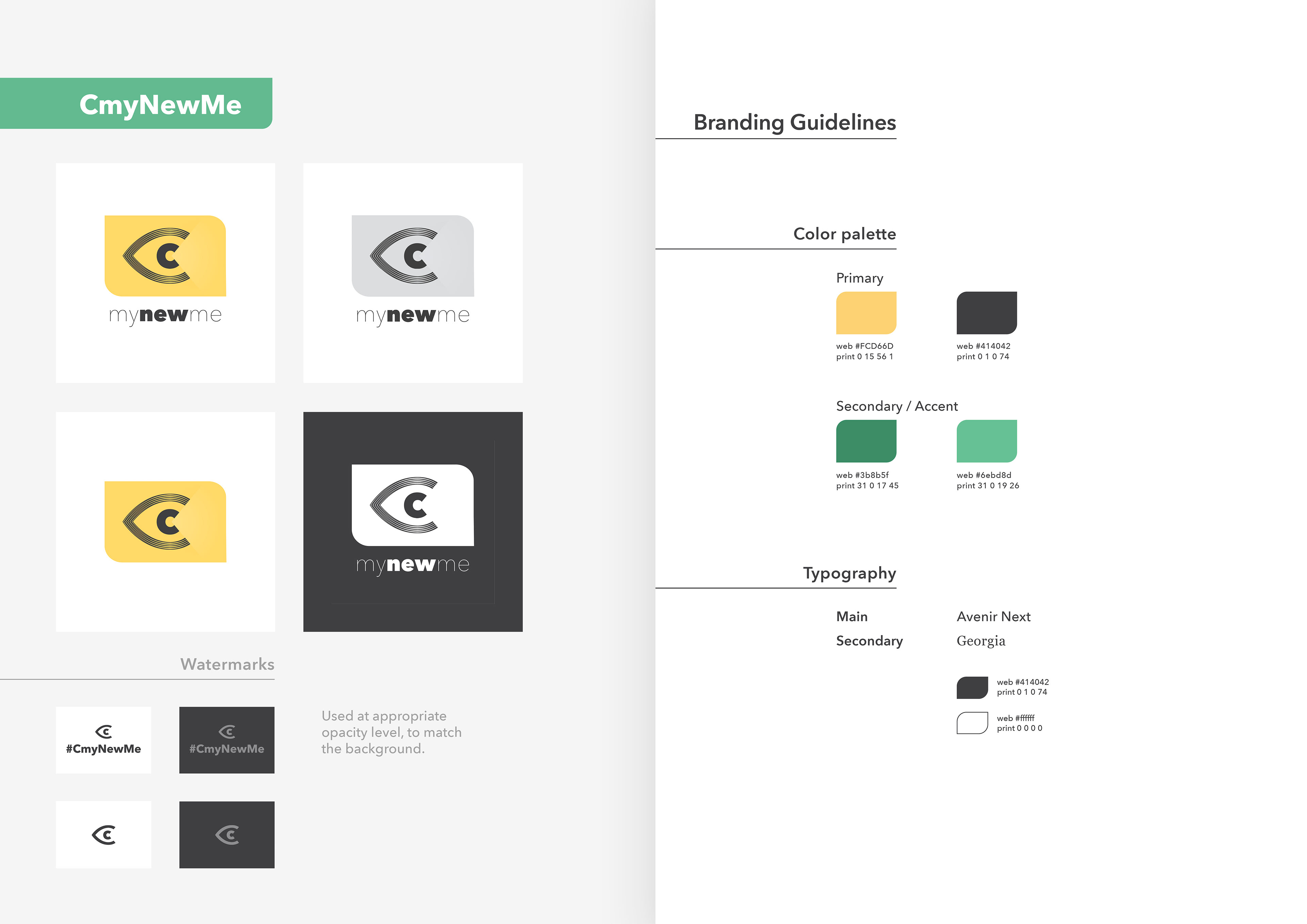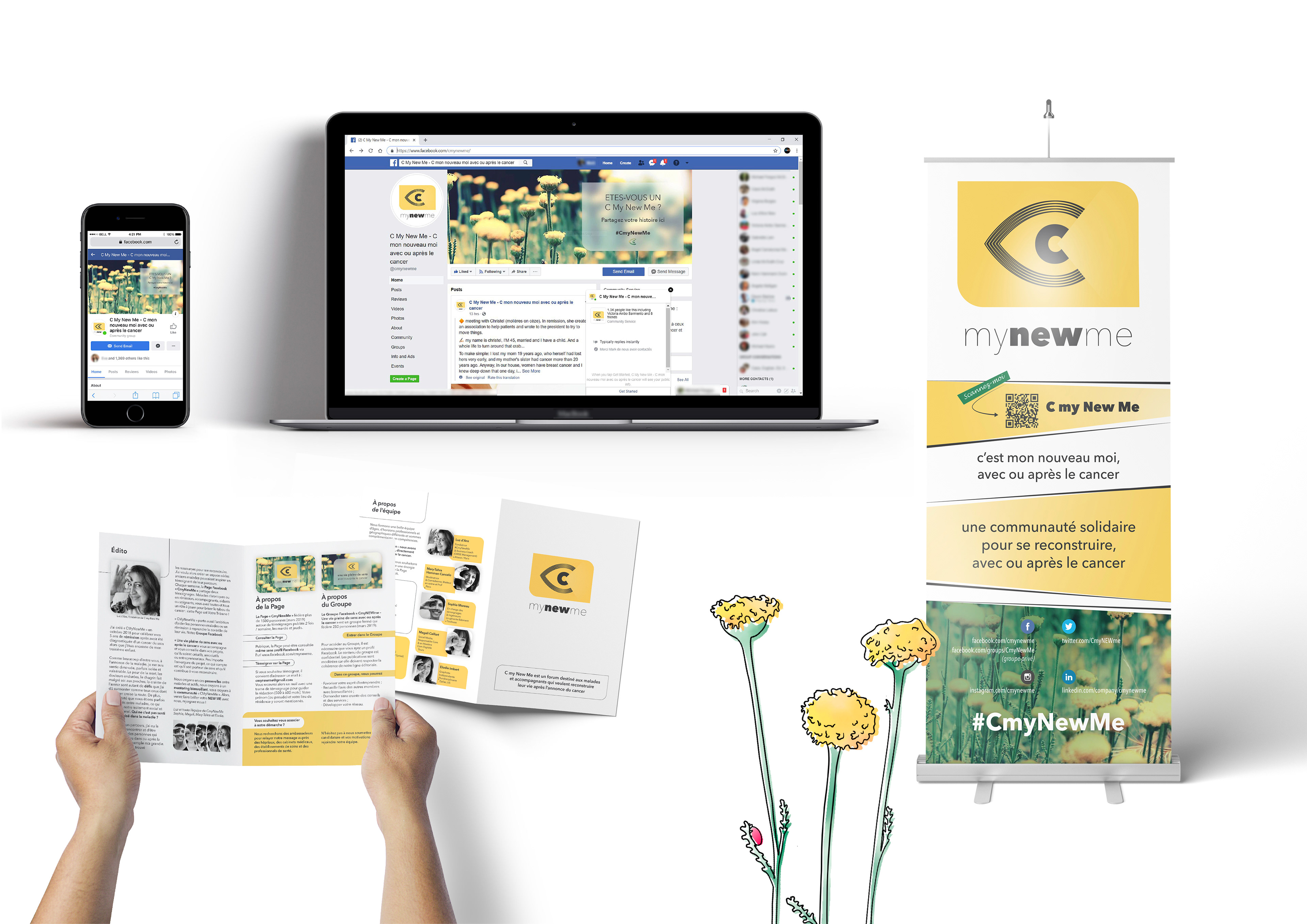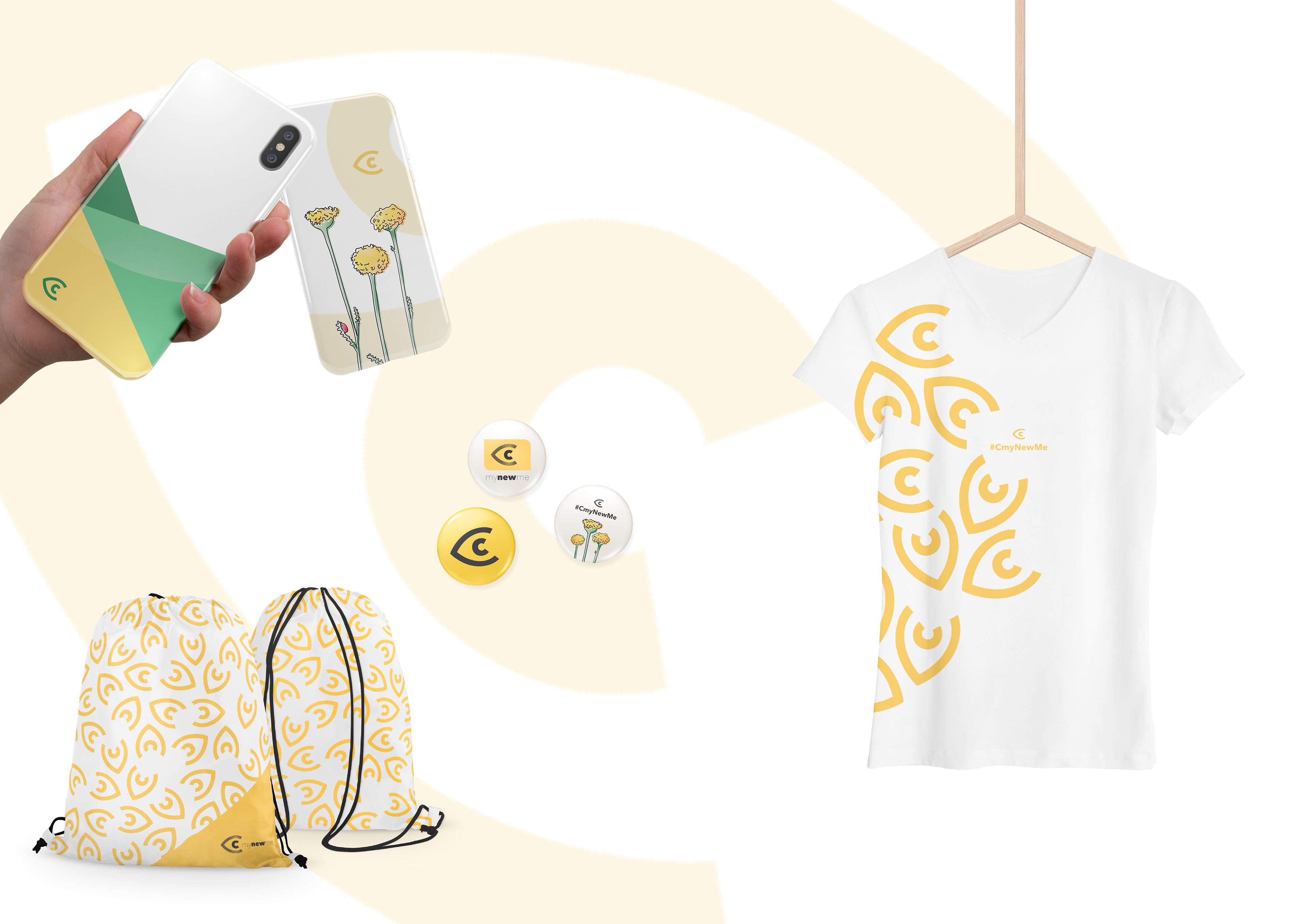 Logotypes 

/ Miscellaneous