2018 submission for the Penguin Student Design Award, in the Adult Fiction Cover category: Animal Farm by George Orwell. Own photographs used for the conception of this project.
I was able to target the YA audience thanks to the following attributes, which I had isolated during the research process: large hand-rendered title and color contrasts (here, black and white versus strong colors), eye-catching tones, the use of typographic imagery and the conceptual approach of reproducing an app screen on the print cover. Using the glitch technique, a current design trend, further linked to the YA audience while communicating the satirical allegory and portrayal of Soviet totalitarianism portrayed throughout this world famous dystopian novel.
The following tone of voice key words were identified: dark / disruptive / rough / impactful / dramatic and colorful. 
Gestalt principles: disrupted imagery and rugged/broken lines. 
Additionally, the outcomes responds to all the requirements set by Penguin. Notably that the design should target a young audience and contemporary reader, be imaginative and experimental, in terms of layout and typography.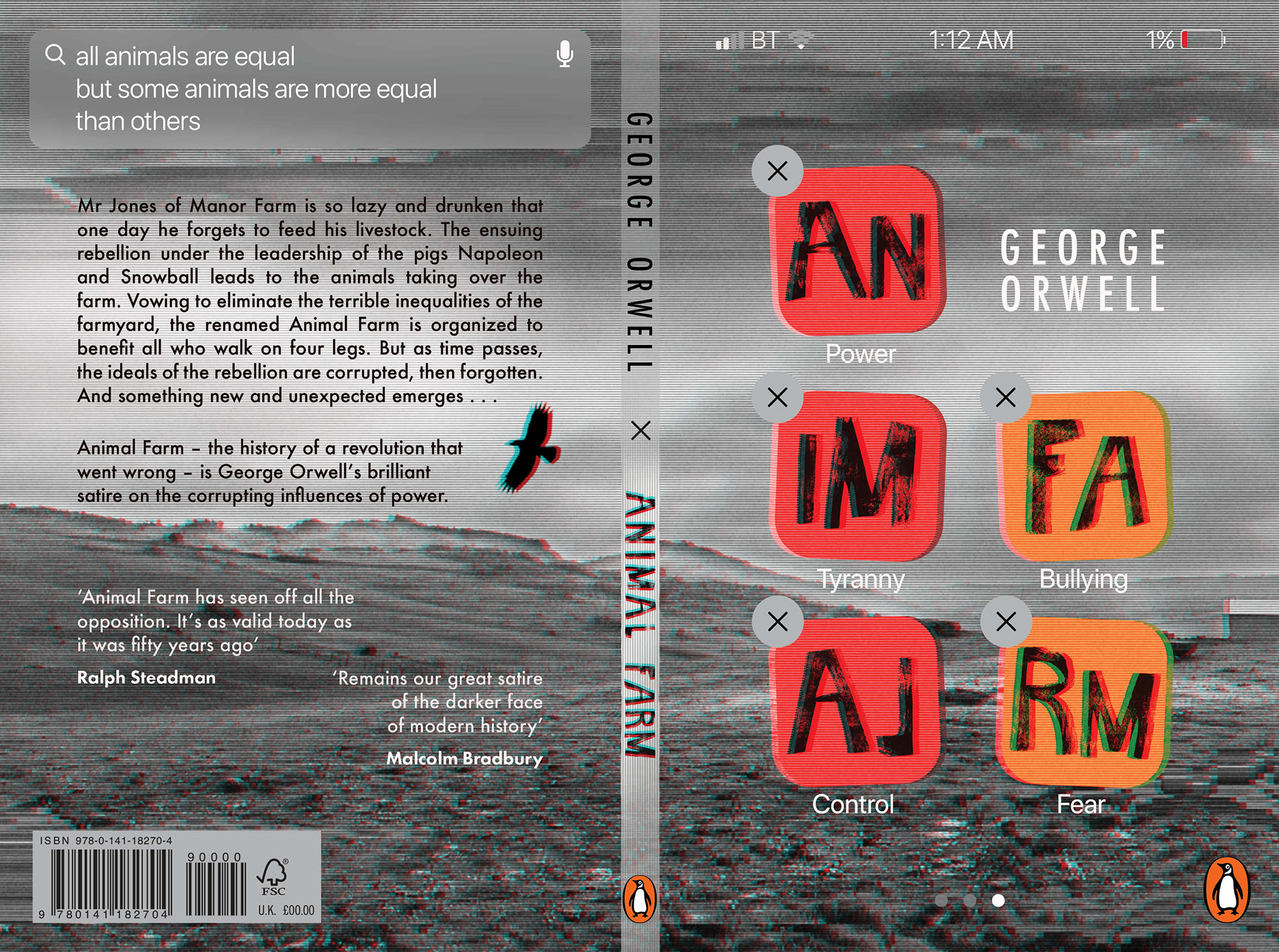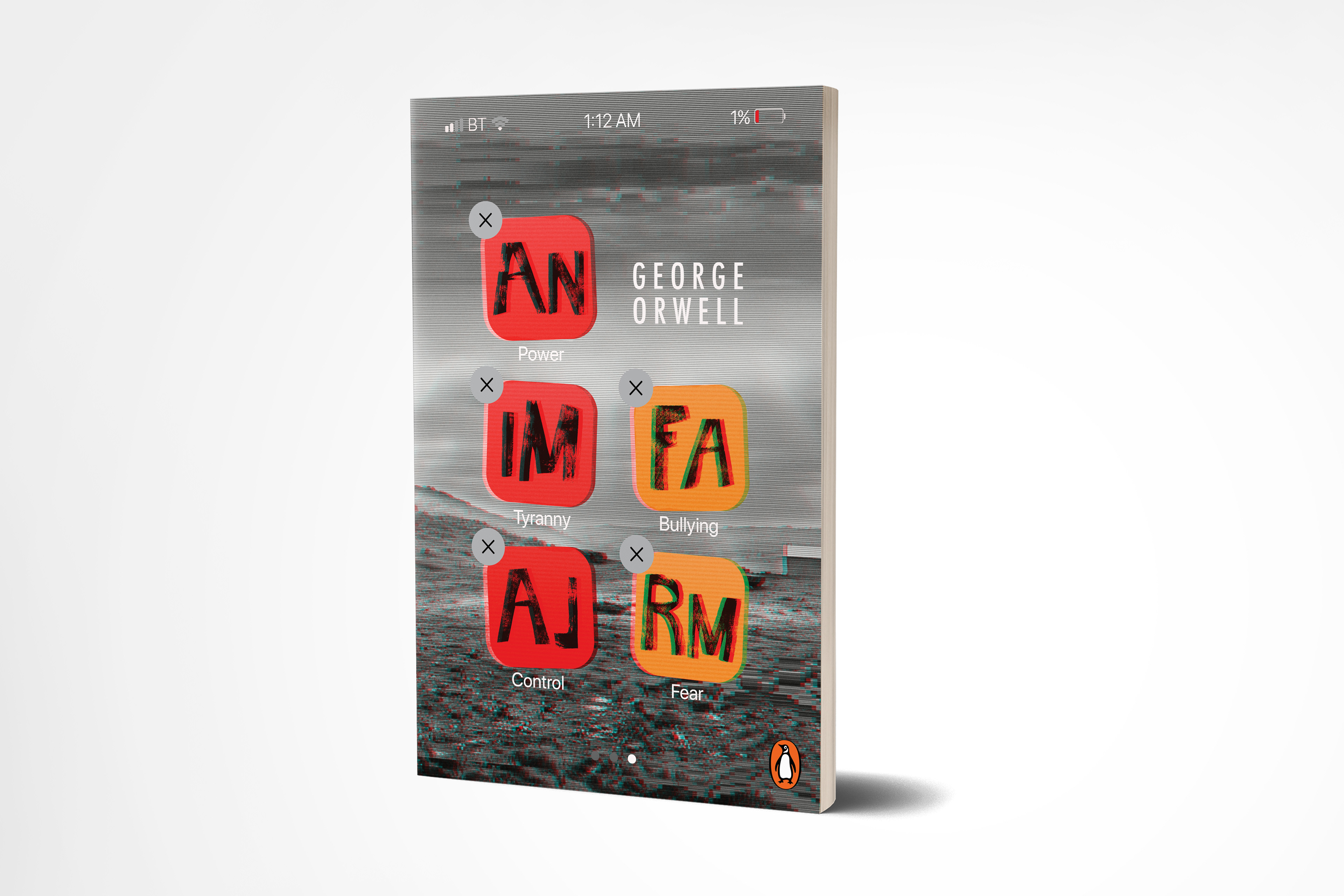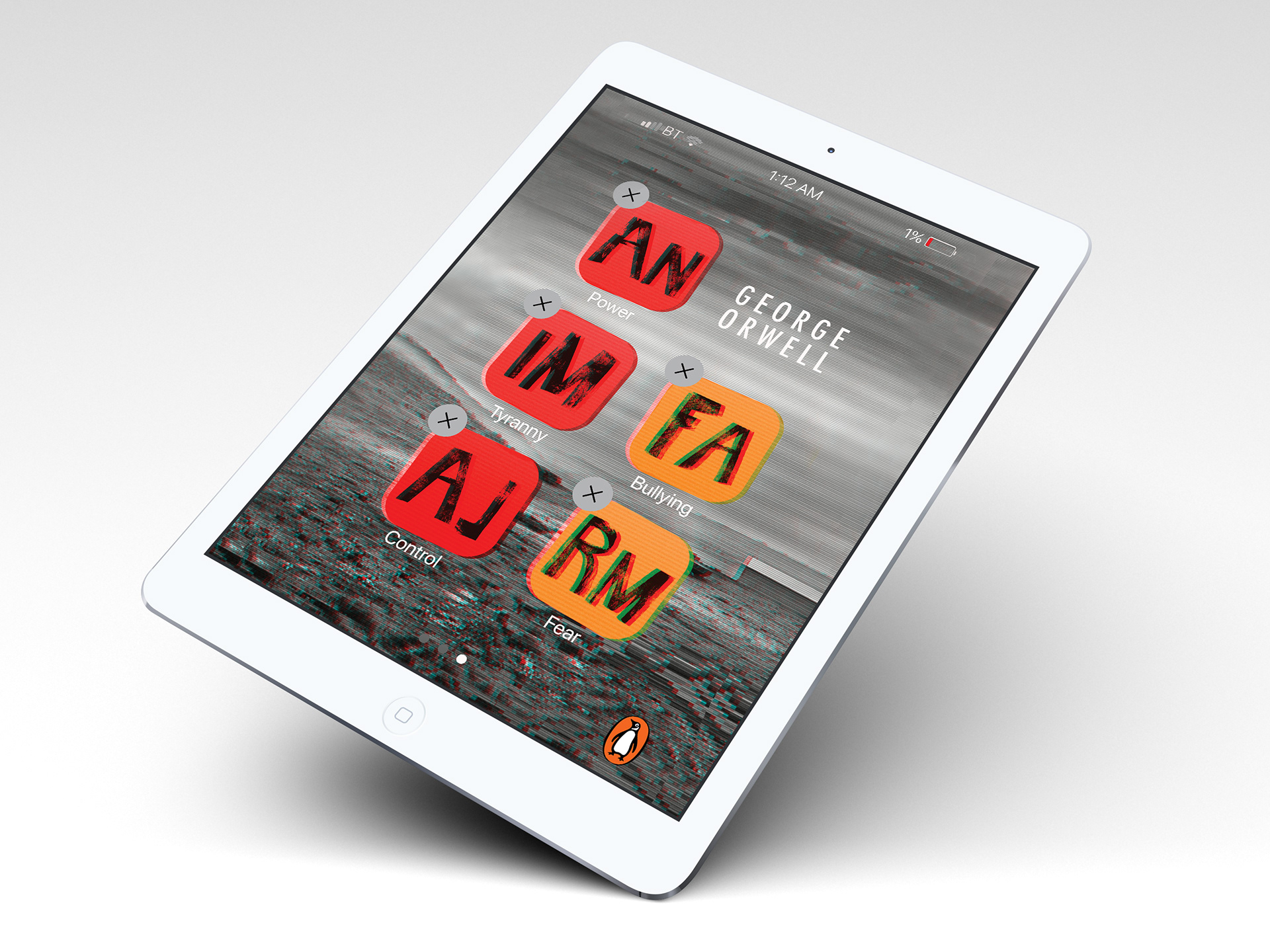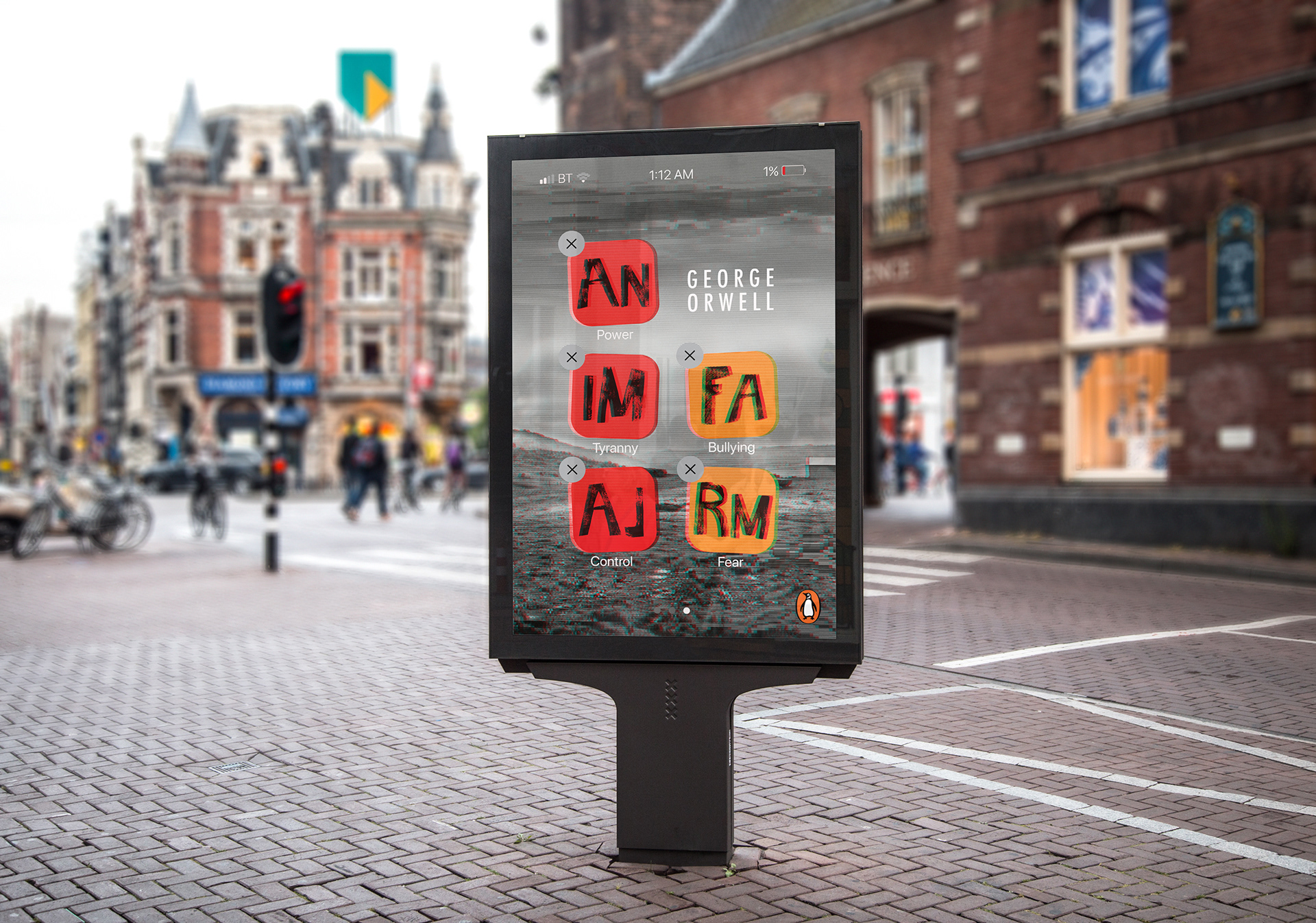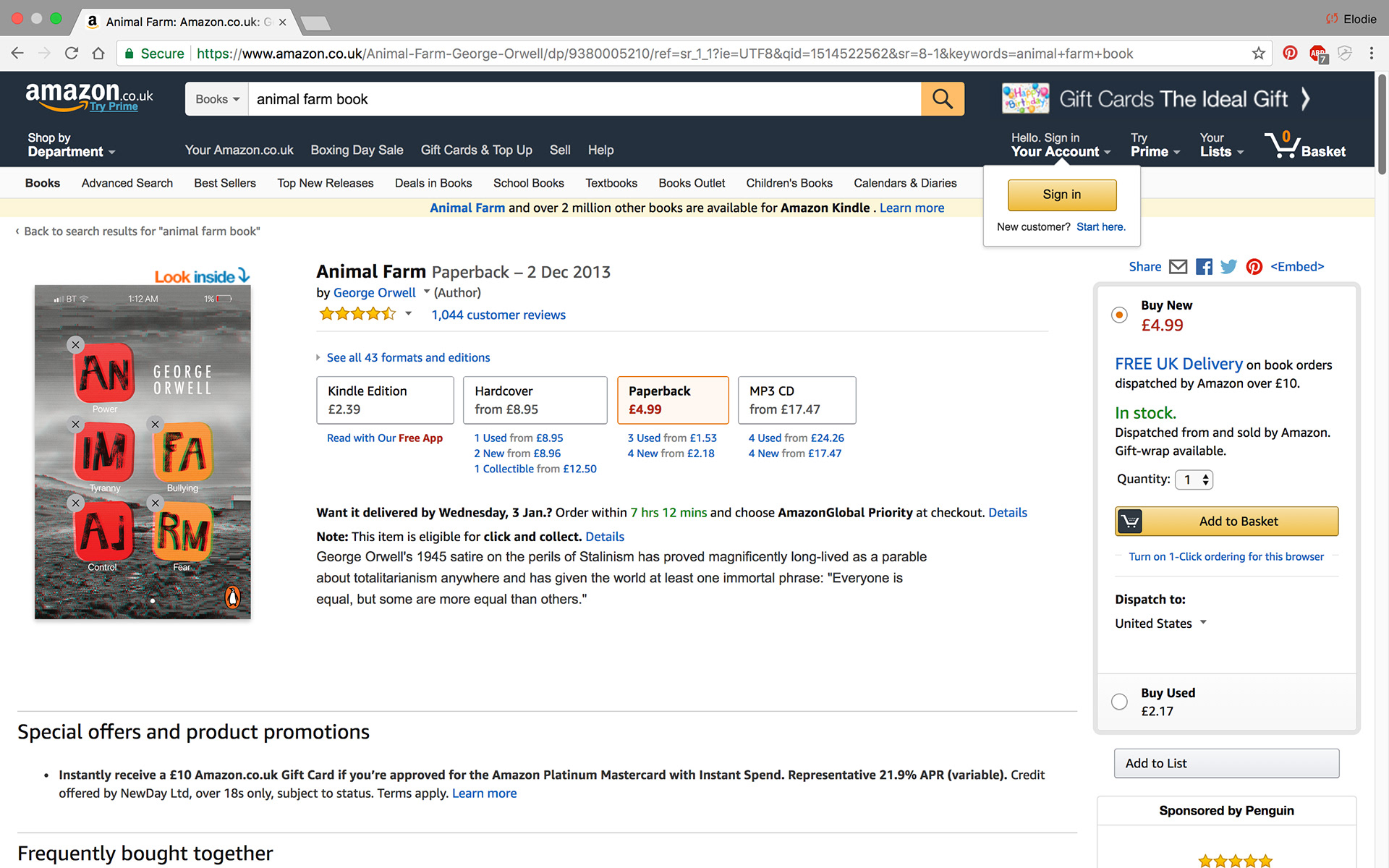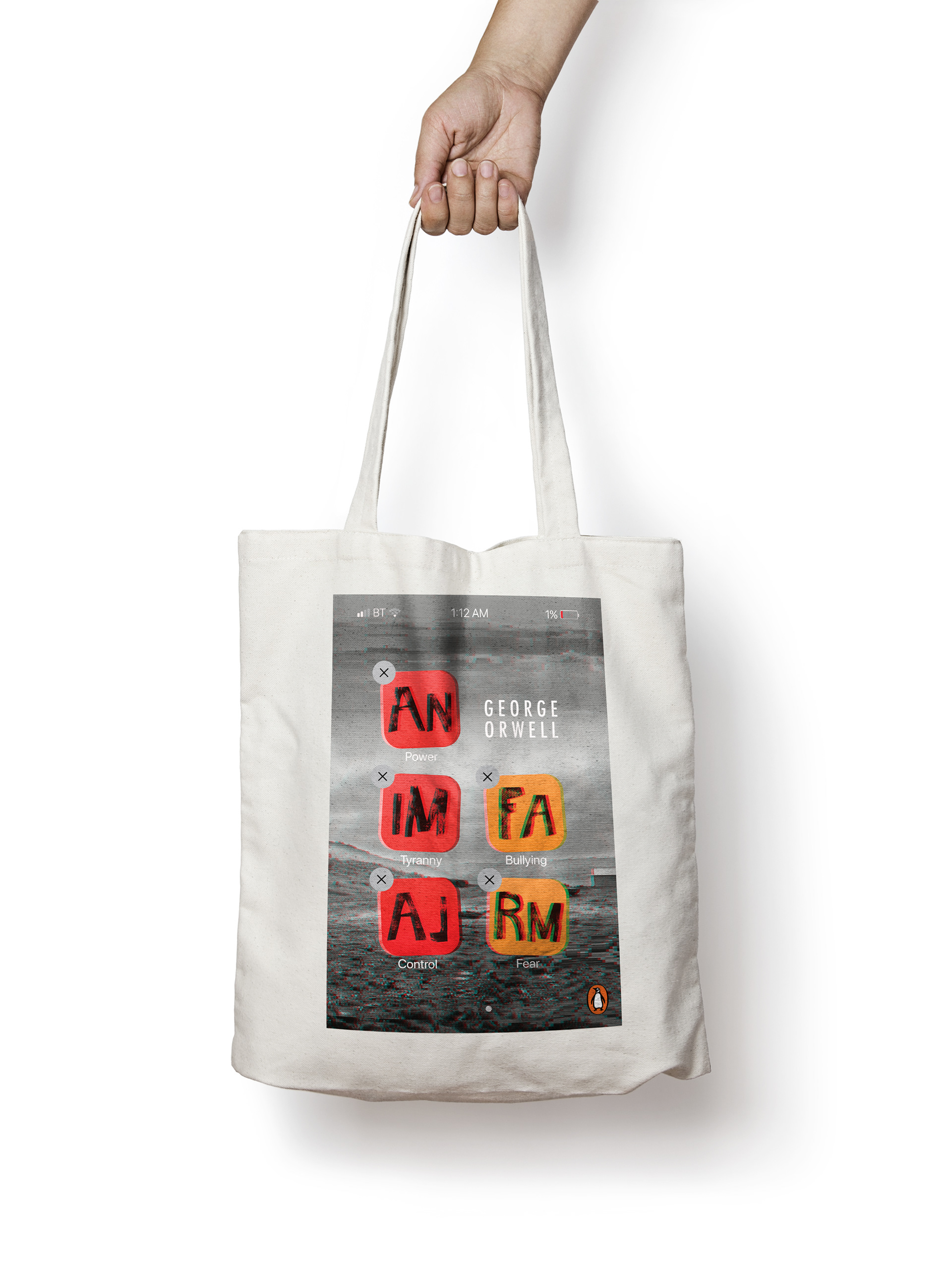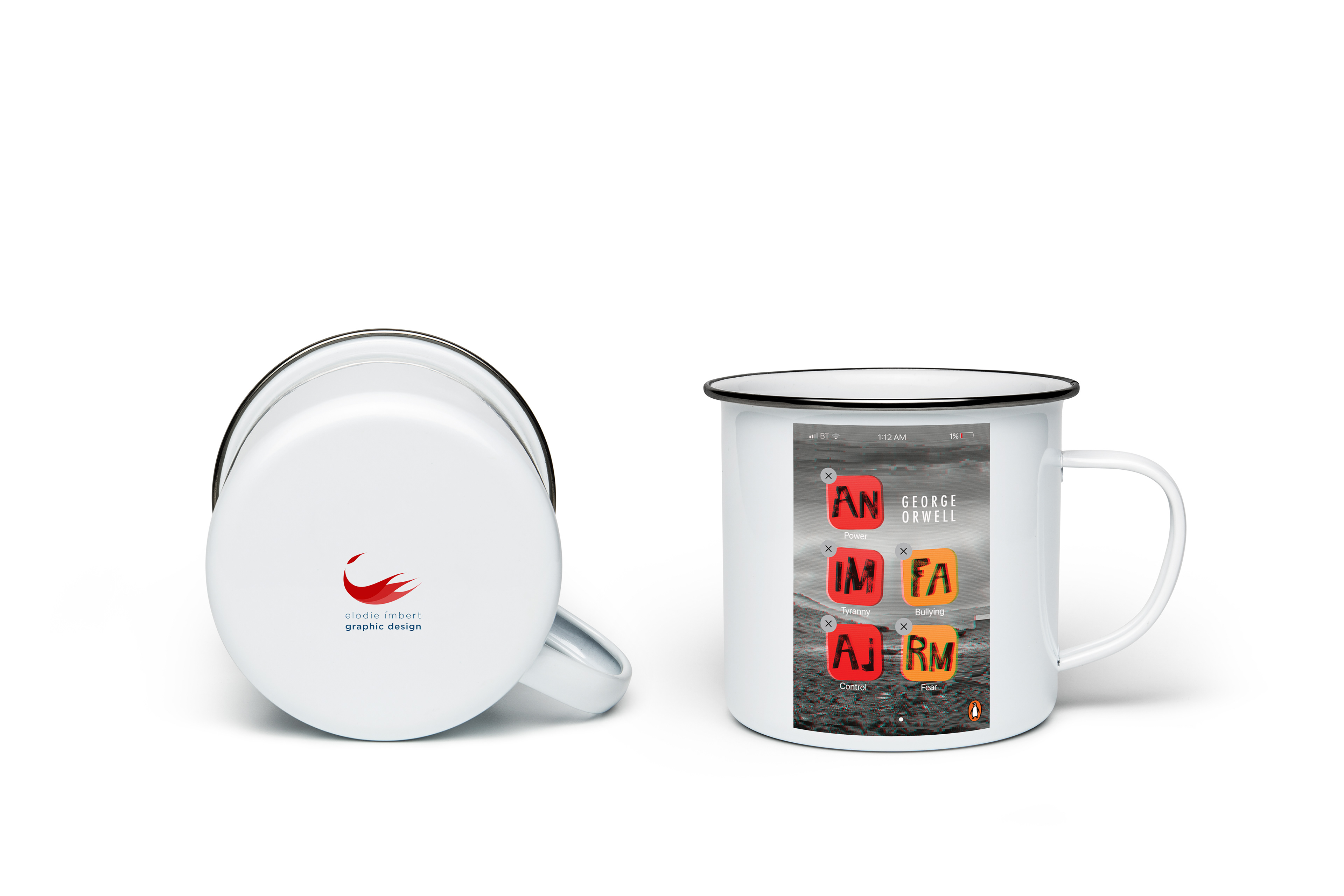 Alternative covers. Last one unfinished.